NED Online coaching program
It is one thing to know what to do to get a board role; implementing the knowledge you have about the board appointment process is the important part. That is where our NED Online Coaching Program comes in. This is our flagship program, as it opens doors for prospective board members to start or broaden their board careers.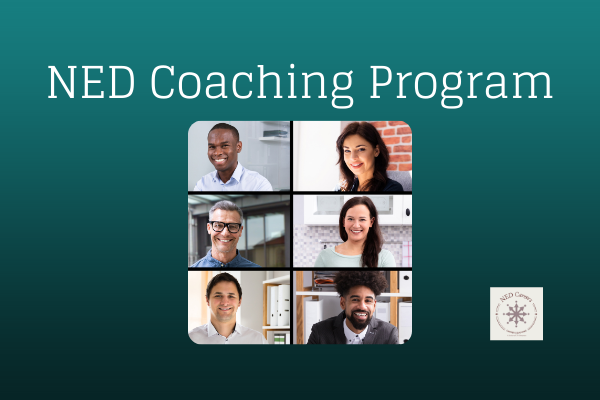 4 Weeks of Intensive NED Coaching and Implementation
When you sign up for the NED Online Coaching Program, you commit to doing the work and doing what you need to in order to get a board appointment. You will be going through the program with a small group of other participants.
We'll meet online once a week for 4 weeks. Each week we'll discuss the next sequential step in your board search process, knowledge that you will be expected to implement during that week. All of us will be holding each other accountable for our progress, ensuring that you remain on track and have more people than just your coach to bounce ideas off. It is an intensive program but after 4 weeks you will find yourself ready to submit your first board application and attend a board interview.
Learning and working as a group is a sure-fire way to remain accountable and to learn how to work as a cohesive unit – a crucial trait for board members. Sessions take the form of a live Zoom call, so you will be able to get to know your teammates better, building lifelong bonds. You have the opportunity to build some personal connections, something that is invaluable when it comes to board appointments.
In this 4-week online coaching program we will cover the following:
Week 1:
Who am I and what type of board should I apply to? You start researching possible boards.
Week 2:
Let us work together to set up your brand and write your personal board profile.
Week 3:
We create your Board CV and other documents you need to apply for board roles. You start to submit applications.
Week 4:
Interview techniques and what to do if you do get offered the role. And what to do if you don't!
These sessions are all set up as Zoom meetings so that attendees can interact with each other. Sessions are 90 minutes long and after the session, it is left open for another 30 minutes to give participants the opportunity to network with each other and share ideas on the subject matter.
After the 4th week, I have a personal Zoom call with each attendee to check in and see if there is anything more that NED Careers can do to help you in your search for a board role.
We keep these groups small, so reserve your spot now.