Chair of Finance & Resources Committee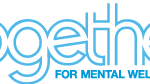 Website Together for Mental Wellbeing
Together for Mental Wellbeing
Who we are
Since Together was formed in 1879, we have believed that people with mental health issues have the right and the abilities to lead independent, fulfilling lives as part of their communities.
The people who use our services are at the heart of everything we do. They influence and shape the support they receive from us, and the way our services are run.
These core beliefs underpin the vision, mission and values we aspire to.
The role
​This is an exciting opportunity to join the Board of a charity which is forward-looking and engaged in identifying innovative ways of meeting both challenges and opportunities so that Together can continue to grow and achieve our ambitions, namely: that everyone who experiences mental distress is valued, can live the life they choose and can determine their own future.
Our current Committee Chair describes it as follows: "This role is a fantastic opportunity to bring your skills and experience to bear in all aspects of financial oversight and the strategic direction of a really worthwhile not-for-profit organisation. I learned so much along the way and have loved working on such a great cause, alongside an equally great team."
What we do
We provide high-quality mental health, wellbeing and support services, empowering service users to lead their own care and support. We employ a proactive, motivated and engaged workforce who provide support to people living with mental distress in community and accommodation settings, individuals impacted by the criminal justice system, and people in need of advocacy.
Our values
We work together to facilitate choice through involvement, by doing what we say, never giving up on people, and looking to constantly improve how we work.
Our Board
We have an effective and collaborative Board of enthusiastic, friendly and committed trustees, who lead the development of Together and ensure that the charity exemplifies good practice.
The opportunity
As Chair of the Finance & Resources Committee, you will lead the trustees in the oversight of the charity's strategic financial management. While all trustees are collectively responsible for the management of the charity's resources, you will act as the lead trustee in articulating the financial governance of the organisation and will play an active role in ensuring that all trustees are fully able to understand the charity's financial arrangements and contribute to financial discussions and decisions. Key to carrying out these functions will be the development of an effective strong working relationship with the Director of Finance and Resources.
The following skills, knowledge and experience – in addition to those required by all trustees – are essential for this role:
Formal accounting qualification
Membership of recognised accountancy body
Excellent understanding of financial management, accounting and internal controls
An understanding of the financial operating and reporting requirements for charities
Strong business acumen
While not essential, experience of chairing a Committee/Board (or similar) would be desirable.
We offer a full induction, along with ongoing training and development opportunities. All expenses related to the role will be paid in full.
How to apply
We are committed to having a Board that represents the people we work alongside in our services. We welcome all applications, including those from younger people and from under-represented backgrounds.
To apply, please read the information pack which provides further details on the role and then send your CV and a supporting statement (ideally no longer than two pages), to diane-swanton@together-uk.org . Please refer to the information pack for the points which it would be helpful to include in your statement.
We will be in touch with further information after the closing date of Friday 14 October 2022. It is intended to hold interviews during w/c 31 October
If you require any guidance with your application, or if you would like to have an informal and confidential discussion about the role and/or any specific support needs, please contact our Board Secretary, Diane Swanton, at 07484 901925 or diane-swanton@together-uk.org
If you would like to have an informal conversation with the Director of Finance and Resources, please contact our Board Secretary (contact details above).
For more information click here.