GENERAL BOARD MEMBER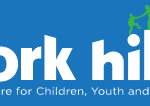 Website The York Hills
The York Hills Centre for Children, Youth and Families is a York Region-based non-profit leader in the children's mental health sector. York Hills provides a spectrum of high-quality services to children and youth ages 0- 18 years and their families. Our assessment and treatment services include a range of dedicated professional staff that are delivering individual, family and group counselling; community and in-school clinical supports; residential services; day treatment services; alternative dispute resolution; family mediation and more. More information can be found at www.yorkhills.ca
York Hills is governed by a volunteer Board of Directors of up to twelve members. Currently, the Board is looking to fill vacancies with an anticipated commencement date in September 2022.
The Board is looking for the following skills and backgrounds, although this is a non-exhaustive list:
Children's Mental Health
Education/Social Work
Advocacy
Fundraising
Public Relations
Accounting/Finance
Human Resources
To qualify, you must be over 18 years old and live or work in the York Region. Prior Board experience is a plus.
To apply, please send your cover letter expressing interest and CV to the Governance Committee:
Gleb Matushansky (gleb_mat@hotmail.com) or
Richard Housen (Richard@housenlaw.ca)
Expiring Date: 13 October 2022