Various Board Members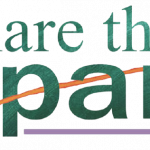 Website Share the Spark
Share the Spark is a non-profit on the Northern Beaches of Australia focused on helping youth find the SPARK that leads towards a fulfilling life. We recognise that young people today are under increasing amounts of pressure and stress from many different sources. In these circumstances, it is easier to lose your SPARK for life. We provide young people an opportunity to interact for a day, week, month or longer with all types of passionate professionals who love what they are doing and want to share their SPARK.
Position Description
We are an effective and efficient, small and friendly board that has been helping young people find their spark for life for the past 5 years on the Northern Beaches of Sydney. Because of the increased demand for our free mentoring services we are expanding our board.
Ideally, you are a passionate person that recognises the need to support our local youth and reside in the Northern Beaches LGA. You are self-motivated and able to complete tasks in a timely manner. You can donate an hour or two a week (at your convenience) to fulfill your role for the charity.
We have several potential board roles open, including program director (a paid part-time role), fundraising coordinator, volunteer coordinator, and publicity officer.
If you are looking for something flexible but very rewarding for yourself and today's young people, please contact us.
We have more roles available now; Finance Director and Communications Director. They are both volunteer roles.