Trustees (3) and Treasurer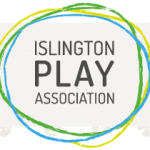 Website Islington Play Association via Trustee Unlimited
Islington Play Association is a vibrant, proactive children's charity. Our aim is simple: We want an Islington where all children can play outside.
IPA believes that play is what children do when they are allowed the freedom to explore their world. Our play places are unique, exciting places where no two days are the same.
IPA runs 5 adventure playgrounds, Paradise Park Children's Centre and many other play projects across the borough.
We are looking for three Trustees who:
Want to support adventure play and other children's activities in Islington.
Have an interest in and experience of play and are committed to ensuring that play is open to and beneficial to all children, regardless of ability, race, gender
Have personal integrity, good communication skills, think independently, have common sense and vision.
Have knowledge and experience in one or more of the following areas: finance/ accountancy, being a trustee or chair, marketing, capital projects, or being a parent in Islington!
Closing date for applications September 17, 2022