Trustees / Non-Executive Directors (2)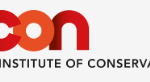 Website Icon via Trustee Unlimited
The Institute of Conservation (Icon) promotes the conservation of items and collections of cultural, historic and scientific importance. Icon is both the professional membership body for conservators and a home for supporters who care about heritage conservation.
From the Antiques Roadshow to the Repair Shop there is a growing interest in the vital work to conserve our heritage. Icon's work is far reaching, from developing professional skills to being a voice for those who care about what we leave for future generations.
Icon plays a key role advocating for the heritage conservation economy and educating the public through research, publications and events. We set and manage professional standards in conservation, providing training and career pathways for the next generation of conservators.
Our members have an amazing range of skills from scientific research to ancient craft skills. They can be found working at the most famous museums around the world or running their own businesses conserving a huge variety of objects for clients. You will find them in lots of interesting places, from the depths of the archives, to archaeological sites, to film sets for period dramas.
Icon is committed to increasing the diversity of the conservation profession, our membership and our Board. This is both diversity of protected characteristics and social mobility and we hope that this recruitment will further this work.
Position Description
Currently, we have two vacancies for Trustees/Non-executive directors who have skills and experience in
Public affairs,
PR, communications or
media  OR
Charity fundraising  OR
Business development
You don't need to have previous experience as a Trustee or Non-Executive Director. Some experience of small organisations with limited resources would be an advantage. No experience in heritage conservation is required, just an interest and belief in its importance.
Closing date for applications August 30, 2022
To apply, please visit our website and follow the instructions provided: https://www.icon.org.uk/careers/jobs/current-jobs/icon-trustee-non-executive-director.html