Board Directors (2)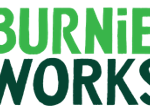 Website Burnie Works Ltd
Burnie Works is a collective impact initiative contributing to positive change in the areas of education, employment, justice, child youth and families, and wellbeing. It is place-based work that has emerged from issues and opportunities identified in the pataway / Burnie community and enables action with a large cast of stakeholders through working groups and community projects. In Burnie, the key stakeholders come from the focus areas and include government and non-government representatives, local industry, palawa and community members.
Burnie Works Ltd is the organisation which supports and facilitates this community wide work.
Today, Burnie Works Ltd comprises of three main program areas with eighteen staff and an annual budget of over $2.5 million, and is contributing locally, nationally and internationally to the knowledge and practice of place-based collaboration and systems change. Governed by a dedicated Board of Directors, Burnie Works is seeking to recruit three new Directors.
Position Description
The Board is seeking nominations from individuals who are interested in contributing to the next phase of the Burnie Works journey and supporting social impact in the Burnie region. In particular the Board is seeking individuals for Board positions who have skills in one of the following areas:
Management accounting and/or financial management
Risk management
Directors will be appointed for a three-year term. The position is voluntary and there is no remuneration for Directors. Meetings are held monthly, and generally last for 2 hours.
If you are interested in nominating, please contact Rodney Greene for an information pack at systemsleader@burnieworks.com.au or call 0428 171 453.