Board Member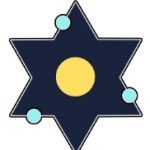 Website ADRABA - Jewish High School
REMOTE ONLINE JEWISH HIGH SCHOOL BOARD MEMBER-COMMUNITY BUILDER OR FUNDRAISER.
ADRABA is a high school program beginning its third year of operations. We offer innovative Ontario Ministry of Education approved courses enhanced with Jewish content, so teens do not have to choose between continuing their Jewish learning and academic progress. ADRABA exists to serve all Jewish teens looking to grow Jewishly and amplify their Jewish literacy, but we are particularly interested in connecting with teens that are geographically or spiritually in an "extended orbit" around established centres of Jewish life.
Our board members build bridges to prospective students, contribute to developing a sustainable funding model, and provide important oversight of a growing organization.
Job Description
ADRABA's Board consists of individuals with a passion for making Jewish education at the high school level more accessible, inclusive, and engaging. ADRABA is looking for individuals, preferably located outside the GTA, who understand and are connected to teens in communities underserved by legacy Jewish institutions and/or limited options for inclusive Jewish learning options as well as individuals experienced in fundraising for schools.
Individuals need not have prior experience on a board.
ADRABA holds board meetings about once every two months, and is increasingly holding working meetings between board meetings. Board members are expected to attend Board meetings on a regular basis and contribute to outreach, fundraising, or other tasks as needed and able between meetings.
ADRABA welcomes a wide variety of perspectives and big imagination and is relies on Board members to put that vision into action.
Board members are expected to responsibly represent ADRABA to their respective communities and to advocate for ADRABA's mission, programs, and services as appropriate.
Board terms last for two years and there is no limit to the number of terms board members can serve.
Desired Skills and Expertise
We are currently recruiting for diverse leaders with expertise in either or both of the following areas:
Outreach and communications:
a. Connected to Jewish teens or families with Jewish teens locally whether professionally or in a personal capacity
b. Sensitive to the barriers that many face in traditional Jewish learning institutions, such as dogmatic or prescriptive approaches and attitudes, explicit or implicit bias against interfaith or intercultural background, learning disability, income, geography, sexual orientation, religious affiliation or lack thereof.
c. Online marketing and communications (e.g. social media) skills an asset
Fundraising and grant writing:
a. Experience writing grant proposals to foundations for educational charities
b. Familiarity with Jewish philanthropic sector in Canada and the USA
c. Experience developing and executing of monthly donor development strategy